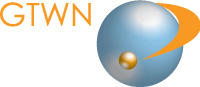 MWC/GTWN Welcome Cocktail in association with the GSMA Connected Women and WiTT Women in Telecoms and Technology sponsored by Telefonica.
Welcome
GTWN International Board and Anne Bouverot, Director General and Board Member, GSMA
Keynote Speech
Meg Whitman
Chairman, President, and Chief Executive Officer
Hewlett-Packard
Closing Remarks
Mr. José María Álvarez-Pallete
Chief Operating Officer of Telefónica, S.A.
Time & Date: 5:30 – 7:30 p.m. Monday, 02 March 2015 on the occasion of the Mobile World Congress taking place in Barcelona, Spain. Forum Discussion at 6:00 p.m
Where: The Mobile World Capital Center, located in the heart of Barcelona on Plaza Catalunya, Carrer de Fontanella, 2
Website: http://mobileworldcapital.com
Attire: Business Suit/Cocktail Dress
Dear GTWN Networker, Friend, and Colleague,
It is with great joy that we would like to invite you to our third annual GTWN Welcome Cocktail taking place on the evening of Monday 02 March 2015 from 5:30 – 7:30 p.m. in association with the GSMA Connected Women and WiTT Women in Telecoms and Technology.
The GTWN International Board and Ms. Anne Bouverot, GSMA Director General and Board Member will open the Discussion Forum at 6 p.m.and Mr. José María Álvarez-Pallete, the COO of Telefonica SA will give the Closing Remarks at 6:40 p.m.
Ms. Meg Whitman, Chairman, President and Chief Executive Officer of Hewlett-Packard will give the Keynote Speech at 6:15 p.m.
During the last 23 years, GTWN events have brought together senior executives to identify future trends and the most challenging issues of our industry and to find solutions for them. These fora have consistently been at the forefront of not only the wireless world but the social, economic, and geo-political factors affecting the world's citizens.
In keeping with GTWN's tradition of thought leadership and the slogan of this year's Mobile World Congress, "The Edge of Innovation", this year's Welcome Cocktail will take place right at the intersection of innovation with the global society and economy at the Mobile World Capital Center in the center of Barcelona, Plaza Catalunya. An exclusive preview of the Center's "Internet of Things" exhibition opening that very day will be made available for all our guests following the Forum Discussion.
On this occasion we will also unveil the third edition of The Mobile Century: Life and Work in the Digital Era webzine which was launched last year at the MWC/GTWN Welcome Cocktail following the publication of our seminal  GTWN 20th Anniversary book, "The Changing Culture of Communications: From Generation to Generation"
*** This invitation is a personal invitation and is not transferable. It is also good, if you desire, for one mentoree. Thank you for replying by Wednesday 18 February 2015 and using the RSVP form at the bottom of this email.. ***
We very much look forward to seeing you and to having as always a provocative and productive discussion and debate about the issues, challenges, and solutions facing our world and planet today.