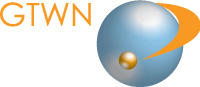 MWC/GTWN Welcome Cocktail in association with the GSMA Connected Women, mWomen and WiTT Women in Telecoms and Technology sponsored by iTalent.
Time & Date:

6:30 – 8:30 p.m., Monday, 22 February 2014 on the occasion of the Mobile World Congress taking place in Barcelona, Spain

Forum Discussion: 7:00pm

Where:

"Palau Guell"
Carrer Nou de la Rambla, 3-5, 08001 Barcelona, Spain

Website:

Attire:

Business Suit/Cocktail Dress
Dear GTWN Networker, Friend, and Colleague,
It is with great joy that we would like to invite you to our fourth annual GTWN Welcome Cocktail taking place on the evening of Monday 22 February 2016 from 6:30 – 8:30 p.m. in association with the GSMA Connected Women and WiTT Women in Telecoms and Technology, sponsored by iTalent.
During the last 24 years, GTWN events have brought together senior executives to identify future trends and the most challenging issues of our industry and to find solutions for them. These fora have consistently been at the forefront of not only the wireless world but the social, economic, and geo-political factors affecting the world's citizens.
As always, the GTWN has found one of the most iconic places in Barcelona which combines culture, history, innovation and technology. We are very pleased to be having this year's GTWN Welcome Cocktail at the world-renowned Palau Guell.
On this occasion we will also unveil the fourth edition of The Mobile Century: Life and Work in the Digital Era webzine which was launched in 2013 at the MWC/GTWN Welcome Cocktail following the publication of our seminal GTWN 20th Anniversary book, "The Changing Culture of Communications: From Generation to Generation"
*** This invitation is a personal invitation and is not transferable. It is also good, if you desire, for one mentoree. Thank you for replying by Wednesday 10 February 2016 and using the RSVP form at the bottom of this email.. ***
We very much look forward to seeing you and to having as always a provocative and productive discussion and debate about the issues, challenges, and solutions facing our industry today.