M I S S I O N  S T A T E M E N T
The purpose of the GTWN is to provide a forum for executive women active in telecommunications to get together and "network"; to provide a role model to younger women managers active in telecommunications; and to evolve the global information society in a positive way.
Digital Metamorphosis
Download the 2023 edition of the Mobile Century magazine here.
The GTWN see this as reflecting the profound changes that are happening in the digital tech sector in all of its guises – in networking, mobile, media, space and the internet. Digital transformation is an essential pre-requisite of this fundamental change in the economy and society, but it is not sufficient to ensure that all the potential benefits of these technologies can be achieved. A cultural transformation is also needed to ensure that all peoples of the world can participate meaningfully in the digital world.
Digital metamorphosis can take many forms. This edition explores a number of these: from ESG based investments in new networks and services; to developing an open, safe and creative metaverse; to the future of digital media platforms and services; reforming space law to keep pace with the reality of new space industries; transforming the mobile tower industry with VR, and importantly how artificial intelligence will drive many of the profound changes we expect to see over the coming years.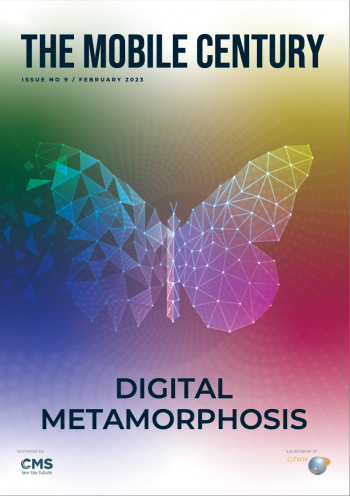 admin
GTWN has launched a Call to Action to all stakeholders to work to close the digital gap and ensure meaningful digital [...]
admin
Election heralds a new era for Universal Meaningful Connectivity. Cologne, 03 October 2022:  The GTWN, the Global Women's Telecommunications Network, [...]
Featured Editions:
The Mobile Century: Reflections
On the thirtieth anniversary of the founding of the GTWN, in 1992, we are taking the opportunity to reflect on where we started, how far we have come, and the journey ahead.
This book contains visionary articles by our GTWN Members and Colleagues who dared to look ahead and write about The Next 25 Years.  The book was published on the occasion of the GTWN's 25th Anniversary.
The GTWN's 20th Anniversary was the occasion for the launch of a seminal book published by the GTWN on the Changing Culture of Communications, highlighting the achievements of women in the industry as well as articles by and about these women.