GTWN  30th Anniversary Gala Dinner
Monday 28 February 2022 6:30 pm at MWC Barcelona at Palau Requesens
Time and Date: 6:30 p.m. Monday 28 February 2022 on the occasion of the Mobile World Congress taking place in Barcelona, Spain
Where: Barcelona's largest Gothic palace Palau Requesens, Carrer del Bisbe Caçador, 3, 08002 Barcelona, Spain
Attire:  Long gown/black tie (Cocktail dress/Business Suit optional)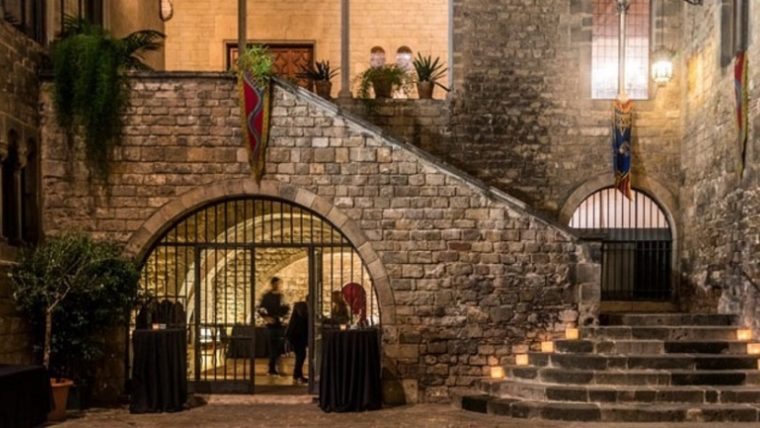 Dear GTWN Networker, Friend, and Colleague,
It is with great joy that we would like to invite you to our Global Telecom Women's Network (GTWN) 30th Anniversary taking place on Monday evening at 6:30 p.m. 28 February at a Gala Dinner at Barcelona's largest Gothic palace Palau Requesens, Carrer del Bisbe Caçador, 3, 08002 Barcelona, Spain, on the occasion of the Mobile World Congress. Please see the enclosed invitation.
During the last 30 years the GTWN members have played a transformational role in thought leadership across all sectors of our industry, all the while celebrating the success of our female executives and promoting the next generation.
This 30th Anniversary Gala will be a true celebration and thank you to all the men and women leaders who have brought this cultural, digital, social and technological transformation during the last 30 years.
At this very special evening, a number of dignitaries from around the world will be joining us as well as the Chairman of the CaixaBank, our wonderful platinum sponsors of our 30th Anniversary Gala together with the International Board Members of the GTWN, the authors of our GTWN 30th Anniversary Book sponsored by CMS Legal, and the Board and CEO of the GSMA and most importantly, YOU, who have been our colleagues and supporters all these years!
Cocktails will start at 6:30 p.m. at Barcelona's largest Gothic palace Palau Requesens, Carrer del Bisbe Caçador, 3, 08002 Barcelona, Spain  followed by a sit-down dinner with the keynote speeches at 8 p.m.   The attire is long gown/black tie (business suit).
The dinner will also be the occasion of the launch of the GTWN's 30th Anniversary commemorative e-Book , "Reflections – Past.  Present.  Future — 30 Years GTWN" featuring articles on or by the women who have shaped our industry for so many years and whose contribution will also be recognized that evening.  A limited print edition will be given to each of our guests in the evening.
This invitation is a personal invitation and is good for you and one guest who can be, if you desire, your mentoree ****.
We look forward to seeing you and thank you for using the RSVP form below:
We very much look forward to welcoming you to celebrate this happy occasion with us and thank you for the favor of your reply by 07 February 2022.
With kindest regards,
GTWN INTERNATIONAL BOARD
https://www.gtwn.org/international-board/