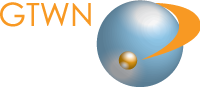 Dear Colleague
On Tuesday, 14 October 2003 commencing at 7:30 a.m. in the Salon des Nations at the Hotel Intercontinental, Geneva, a unique event will take place during the ITU World Telecom 2003. We would like you to be part of it!
Telecom women executives and government officials and the next generation of women leaders in ICT will arrive from around the world to network to inspire and be inspired, to learn, to exchange ideas and to celebrate ten years of the Global Telecom Women's Network and eleven years of the ITU conference Women's Breakfasts.
Following a continental breakfast and opening remarks from our organisers and hosts, the Oxford Internet Institute, founded by Dame Stephanie Shirley, will facilitate a discussion on "The commoditisation of telecommunications in the 21st Century and the Digital Divide – does it or does it not really have to exist?"    Participants will then be invited to present their views on this topic, with the breakfast concluding by 9:00 a.m, to allow delegates to attend the ITU forums. The conclusions arising from this debate will be published by the Global Telecom Women's Network.
Be part of this interaction among new and old friends and exchange of views and action plans on some of the most challenging issues facing our industry today. Bring your ideas, your own reflections and prepare for a fun and stimulating exchange with colleagues and friends from around the world
We look forward to welcoming you at 7:30 am on Tuesday 14 October. to the Hotel Intercontinental and to your contribution to the "Next Generation and the Changing Culture of Communications" in the 21st Century.
Bridget Cosgrave
Speaker, GTWN Steering Committee
Walda Roseman, Chairperson, ITU Youth Forum andTelecom Development
Symposium, and Member of the GTWN

Fax +44 207 653 0284
E-mail to communication@gtwn.org
Contents
Editorial
Telecom Breakfast Introduction
The death of TV as we know it?
Editorial Board